THIS SITE IS USED FOR ARCHIVES ONLY
If you are an Author, please visit http://scholarhub.ui.ac.id/jbb to submit your manuscript or Click Here
JBB is published by:
Pusat Kajian Ilmu Administrasi (Center for Governance, Public Policy and Business Studies)
Faculty of Administrative Science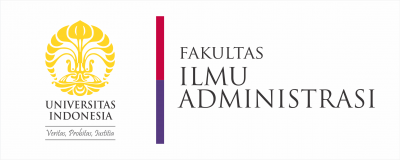 in cooperation with:


Announcements
SPECIAL EVENT: NEW PLATFORM ANNOUNCEMENT

BISNIS & BIROKRASI NOW MOVING TO http://scholarhub.ui.ac.id/jbb

Posted: 2021-01-11
More...

Certificate of Accreditation

Accredited Rank 2

Posted: 2019-01-27
Vol 20, No 1 (2013): January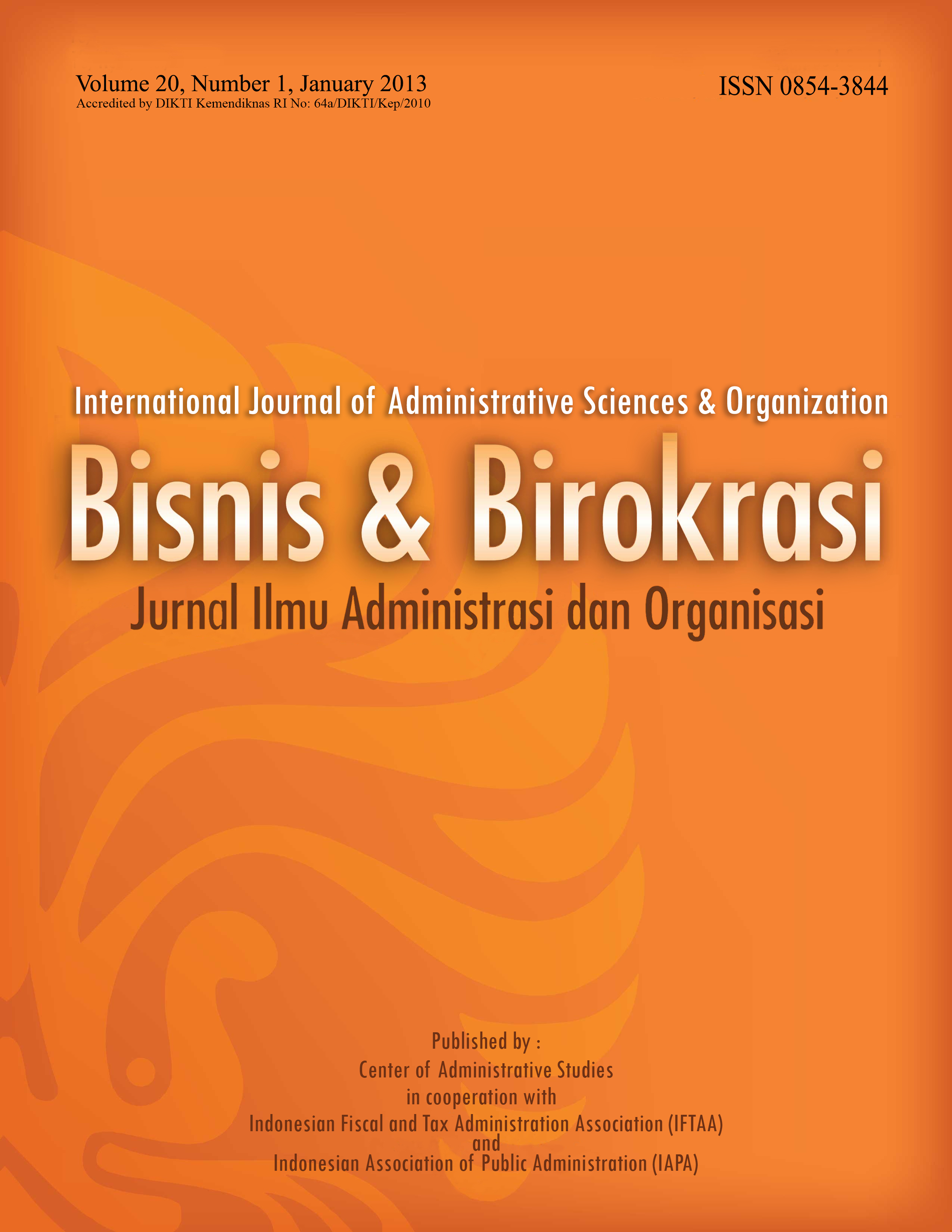 Bisnis & Birokrasi:
Jurnal Ilmu Administrasi dan Organisasi Print ISSN: 0854-3844 / Online ISSN: 2355-7826

View My Stats
Indexed in and a member of:
All submitted articles will be screened for plagiarism and similarities check through:
Suggested Tools:

This work is licensed under a Creative Commons Attribution-ShareAlike 4.0 International License.
Copyright Notice
All manuscripts are published under Creative Commons license: Attribution Share-Alike 4.0 International (CC-BY-SA 4.0).
Authors retain the copyrights of their published works and allow others to share the work with an acknowledgemnt of the work's authorship and initial publication in this journal.
Authors are free to use, reuse and share their articles without any embargo period, provided that journal is acknowledged as the original venue of publication. This freedom includes, for example, posting the article in an institutional repository or publishing it in a book, even for commercial purposes.
Authors are also permitted and encouraged to post their work online (e.g., in institutional repositories or on their website) prior to, during, and after the submission process and publication of the article.