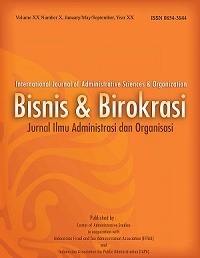 JURNAL ILMU ADMINISTRASI DAN ORGANISASI BISNIS & BIROKRASI (JBB) is a scientific journal which publishes original articles on new knowledge, research or applied research and other developments in the fields of administration and policy in public, business and tax sectors. The journal provides a broad-bases forum for publication and sharing of ongoing research and development efforts in respective fields. Articles should be sent to the editorial office. Detailed information on how to submit articles and instructions to the authors are available in every edition. All submitted articles will be subjected to peer-review and may be edited. Since 1993 this journal will be published three times a year (January, May, September). No page charges are made for submission.
JBB is published by:
Center of Administration Science Studies
Faculty of Administrative Sciences
Universitas Indonesia


Announcements
No announcements have been published.
Vol 24, No 3 (2017): September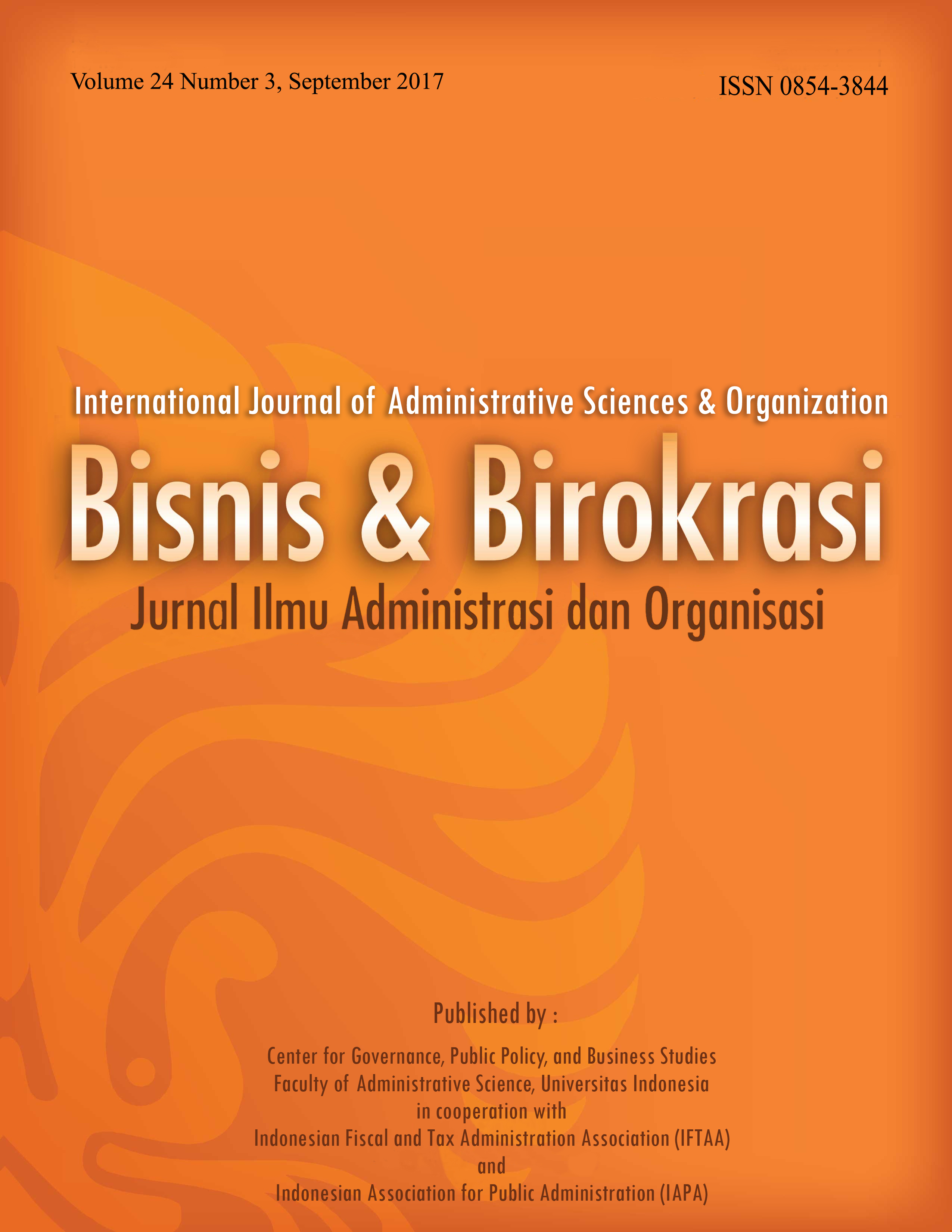 Jurnal Ilmu Administrasi dan Organisasi Bisnis & Birokrasi Print ISSN: 0854-3844 / Online ISSN: 2355-7826

View My Stats